CSNA Study Modules
The CSNA Education Program is the Operating System and Owner's Manual for Health that None of Us Received at Birth...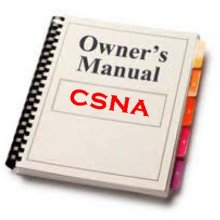 The CSNA education program consists of 10 Study Modules (PDF Digital Format). To become certified as a CSNA, students must read and study ten study modules, complete ten open-book module exams online, submit a personal fitness assessment. write a final dissertation and participate in a live online video interview designed to enhance their knowledge and comprehension of the course material.
CSNA Seventh Edition 2020
---
Each CSNA Module is worth 20 CEC's with the BCRPA. The entire CSNA Education Program is worth 200 CEC's, the highest Credit Value currently listed by the BCRPA for any single Pre-Approved Distance Education Workshop.