The Encyclopedia of Sports Nutrition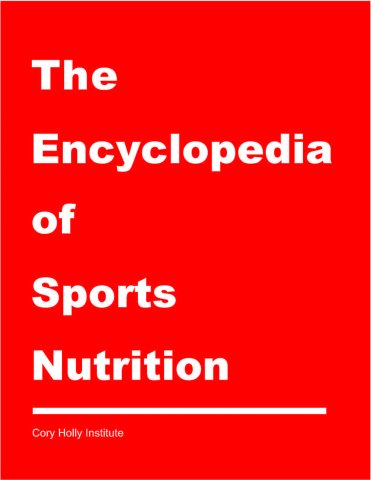 The Encyclopedia of Sports Nutrition (ESN)
The most unique and comprehensive work of its kind! Holistic, integrative and functional! Over 1100 pages! This huge compendium is a sport nutrition lover's delight and is used as the primary reference text for all CHI Course Electives.
PDF Digital Format
Color Charts, Diagrams & Graphs
Comprehensive Index & Search Menu
PDF Format is Digital Reader Compatible
Complete Dietary Supplement NHP Guide
Sports Nutrition Compendium (1,123 pages)
Personal Health & Wellness Owners Manual
Numerous Studies & Updated Research Data
User Friendly for Teachers, Writers & Educators
Outstanding Sports Nutrition, Health & Fitness Guide
Excellent Fitness & Nutrition Resource for Personal Trainers
Guide for Health Professionals, Teachers, Coaches and Athletes
Required Reading for Those Searching for Optimum Health Guidelines
A Must Read Reference Guide for Young, Middle Age & Master Level Athletes


Purchase Encyclopedia Here

Every CSNA student, member, grad and CSNA Master Teacher should definitely have a copy of this one-of-a-kind digital e-book masterpiece! A perfect ideal reference guide for personal trainers and athletic coaches. Excellent for quick iPad or tablet application and sports nutrition quick search.
---
ESN Book Format
The ESN is designed as a personal, print-on-demand option e-book for student research and as a PSN Course reference guide. Students can read and study the ESN on a computer or any variety of electronic devices provided they have Adobe Acrobat Reader.The ESN is not available in traditional hardcopy format. Students are invited to print and create their own personal PDF desk copy at their own expense. Read below for printing instructions.
---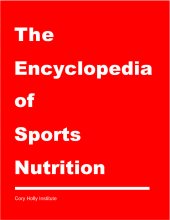 On-Demand Printing Instructions
Convert your digital e-copy PDF of the ESN into a nice desk presentation for old-fashioned, quick style physical reference. Use it in your store, gym or home office as a reference guide. You'll need a standard 3" - 3-hole binder. Print 2 copies of the outside red cover and one back cover red page on heavy 100lb color paper. Hole punch one of the front red covers and the back red cover page.

Print the rest of the ESN pages on 28lb paper in B/W double-sided. Hole punch everything, except one of the color covers reserved for insertion into the outside vinyl sleeve at the front of the binder. Insert all the remaining pages into a nice high-quality 3" professional binder. Voila! A great piece of furniture!
---
Search Inside This Book
---
Encyclopedia Excerpts
---
CHI Course Electives
The Encyclopedia of Sports Nutrition (ESN) is required reading material for all CHI Course Electives and for students enrolled in the Principles of Sports Nutrition (PSN). In addition to pre-selected specific audio tutorials, these courses all utilize specific sections of the ESN as a condensed information resource for student research and examination.