CSNA Masters Program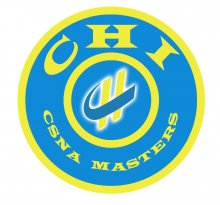 The CSNA Masters Program includes the following student education program:
The CSNA Masters Program is an academic status of higher standing granted to CSNA graduates who have undergone further research, study and preparation to demonstrate personal mastery and a higher-order of accomplishment in sports nutrition. Completion of the CSNA Masters Program is required to teach the Principles of Sports Nutrition (PSN) education program as a CSNA Master Teacher.
---
CSNA Masters Education Program - Student Tuition & Enrollment Here

CSNA Masters Program Details
---
CHI Student Membership
---
Please note: The one-time download licence fee of $1995.00 which includes the rights to teach the PSN Teaching Program, is NOT INCLUDED in the CSNA Masters Program. It is included in the CSNA Master Teacher Program and may also be purchased independently by CSNA Masters.
---
CHI TOLL-FREE HOTLINE 1.866.433.1595