CHI Education Partners
CHI is an eclectic international resource of holistic sports nutrition, health and fitness related education. CHI promotes continuing education for life to all of its students especially if it is related to functional medicine, fitness, personal training, naturopathy, dietary supplementation, sports nutrition, natural healing, botanical medicine, wellness counselling, sports conditioning, homeopathy, coaching and exercise training. A true Master is a life-long student!
Please contact CHI if your group or education institution is interested in a listing here and forming an educational liaison with CHI. To qualify your organization must provide structured education courses that require student enrollment and examination.
United We Stand! CHI TOLL-FREE HOTLINE 1.866.433.1595
---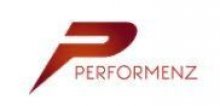 Performenz Institute is located in Venlo Netherlands and is managed by CSNA Student Graduate Remy Moelchand and his expert team. Remy's specializations are one-on-one coaching, strength conditioning, education training and nutrition analysis. Performenz Institute is a full-service premium sports & health club including personal training, massage, physiotherapy, coaching, nutrition counseling, postural alignment and much more! www.performenz-instituut.nl
---


Designed and developed by Helen Saul Case, "Women, Health & Vitamins" is a comprehensive introduction to how women can use vitamins and supplements to tackle common female health issues.Helen Saul Case is the author of The Vitamin Cure for Women's Health Problems, Vitamins & Pregnancy: The Real Story, Orthomolecular Nutrition for Everyone, and coauthor of Vegetable Juicing for Everyone. She is also featured in the documentary That Vitamin Movie (2016). www.helensaulcase.com
---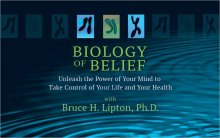 In this online course, renowned cell-biologist and best-selling author Bruce Lipton PhD takes you on a scientific journey in which he unravels the truth of our biology. He translates the sciences of epigenetics, quantum physics, chemistry and biology in an accessible and enjoyable way. Through simple language, illustrations, humor and everyday examples you'll better understand just how your body really works so you can improve your long-term health and thrive through the changes in the world. Biology of Belief Course
---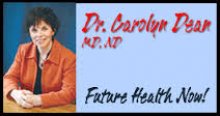 Natural Health Made Easy
Dr. Dean's Wellness Education Program. Receive Modules 1, 2, 3 and 4 as a compliment to inspect the course. Then enroll in one of the best and complete natural health and education programs available. Very easy and simple to follow and complete. Dr. Carolyn Dean
---


Founded by Terry Willard PhD, WRC is a center for both the casual and the serious student to learn a broad range of therapies, techniques and natural health concepts. Education emphasis is on the wholism of the individual. Wild Rose College of Natural Healing
---

Function Health Club is a boutique health, wellness and fitness facility located in Yaletown Vancouver BC. Function Health Club offers clean facilities, state-of-the-art equipment and friendly, knowledgeable staff. Function Health Club also provides training for those who want to become registered BCRPA personal trainers. Function Health Club
---


The Colgan Institute is a consulting, educational and research facility concerned with the effects of nutrition on physical performance and on inhibiting the degeneration of aging. With the development of the Colgan Power Program, the Colgan Institute has revolutionized weight training for athletic performance and maintaining a healthy structure. Colgan Institute
---


The C.H.E.K (Corrective Holistic Exercise Kinesiology) Institute specializes in advanced education for health and fitness professionals, providing quality information, educational materials and functional training tools. Paul Chek, HHP, NMT, founder of the C.H.E.K Institute based in California, USA, is a prominent expert in the field of holistic health and corrective and high-performance exercise.
C.H.E.K. Institute
---


The BCRPA is a not for profit organization dedicated to building and sustaining active healthy lifestyles and communities in BC. The CSNA education program has been approved by the BCRPA for 200 credits. Completion of any one of the ten CSNA modules is approved for 20 credits. BCRPA
---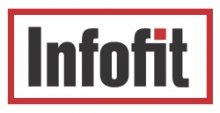 Established in 1989, INFOFIT provides exam preparation courses for aspiring fitness leaders & continuing education courses for certified fitness professionals. Our passion is to provide quality education and information that is current, entertaining & well-researched. Our courses will keep you on the leading edge of your profession & guarantee you success in your business. Join us & learn why we are...Your Total Career Solution. www.infofit.ca
---


Rhodes Wellness College is dedicated to promoting life skills and wellness counselling as careers by providing high quality, professional training that promotes wellness, self esteem and prosperity for students, clients and staff. Rhodes College is an accredited PCTIA private training institution registered in the Province of British Columbia.
Rhodes College
---


Can-Fit-Pro (a division of Canadian Fitness Professionals Inc.) is a world leader in the combined certification and continuing education of group fitness instructors, personal fitness trainers and allied health professionals. In addition to professional trainer certification, Can-Fit-Pro services include consumer fitness and wellness shows, national conferences and trade shows. CanFitPro
---


Hardcore Jeet Kune Do Chinese Gung Fu Association is dedicated to the preservation, promotion and perpetuation of the original teaching, training and self defense methods developed, practiced and taught by the late Bruce Lee. The organization is founded and run by Second Generation Senior Instructor, Sifu Lamar M. Davis II. Hardcore JKD
---


Graduates from the Institute of Holistic Nutrition are educated partners qualified to devise a personalized health scheme that integrates and honors the physical, emotional, environmental and spiritual aspects of an individual's life. IHN's curriculum skillfully blends the traditional with the ever-evolving wisdom of wellness in the true spirit of Holistic Health. Institute of Holistic Nutrition
---

Huntington College of Health Sciences (HCHS) is the first distance learning nutrition college accredited by the Accrediting Commission of the Distance Education and Training Council (DETC), which is listed by the U.S. Department of Education as a nationally recognized accrediting agency. HCHS offers a various academic programs including six Diploma programs (Comprehensive Nutrition, Dietary Supplement Science, Sports Nutrition, Women's Nutrition, Natural Sciences, and Small Business Management), an Associate of Science in Applied Nutrition Degree, a Bachelor of Health Science in Nutrition, a Master of Science in Nutrition Degree, and many individual undergraduate and graduate courses. Huntington College
---


Egoscue University teaches the principles of The Egoscue Method. A widely acclaimed non-medical Postural Therapy program, designed to treat musculoskeletal pain without drugs, surgery, or manipulation. Egoscue is a process which involves a series of stretches and exercises designed to restore the body to full function and eliminate pain. Egoscue University
---

The new Poliquin Group World Headquarters in East Greenwich is a state-of-the-art 60,000 sq.ft. facility that features a conference center, cafe, retail store and a 20,000 sq.ft. gymnasium. Poliquin Group teaches Poliquin philosophies worldwide through both the Poliquin International Certification Program (PICP) for strength coaches and personal trainers and Poliquin BioSignature Modulation. Poliquin Group
---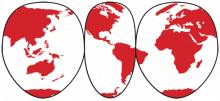 The Weston A. Price Foundation is a non-profit nutrition education foundation dedicated to returning nutrient-dense foods to American tables. Based on the work of Dr. Weston A. Price, the Foundation specifically advocates foods rich in the "fat-soluble activators," vitamins A, D and K2 such as organ meats, raw milk, butterfat, animal fat and egg yolks from grass fed animals and seafood like shellfish, oily fish and fish eggs.
Weston A. Price Foundation
---

EIN, established in 1996, is a Canadian school providing one of the most complete correspondence holistic nutrition programs worldwide and is recognized by IONC, CANNP and NANP. Study nutrition from many different perspectives and be equipped to assess individual nutritional needs. Students value the benefits of EIN's comprehensive Introductory, Career and Masters programs, earning a Diploma in Holistic Nutrition, DHN and a Masters Diploma in Nutrition, MDN. Edison Institute
---