Personal Consultation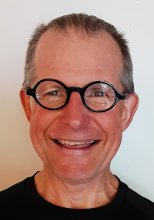 Includes a one hour live video or telephone chat with Dr. Cory Holly on a variety of topics of your choice related to dietary analysis, dietary supplement programs, athletic performance, body composition management, exercise routines, meal planning, athletic competition preparation, stress management and general lifestyle and healthcare management.
Dr.C has 45+ years of experience working in both the fitness and health food industry as a health professional, consultant and coach. He can help you organize and manage any changes you need to make to improve your overall health and wellness.




Register Online Here
One-Hour Consultation $50.00 USD

Consultations include a brief review of your history and lifestyle to establish where you're at followed by an analysis of your diet and exercise program. Based on this information and your goals Dr.C will provide an honest and objective assessment. His approach to health and performance is always practical, multi-dimensional and compatible with one's ability to adapt and incorporate any necessary changes.
Once you complete the online registration process you will be contacted by email to set-up a date and time for your consultation. You can choose to video chat on Zoom, Messenger (Facebook), Skype, Microsoft TEAMS or simply use your cell.
---