CSNA Education Program
Home of the World's First & Most Comprehensive Student Certification Course in Sports Nutrition, Health & Fitness
---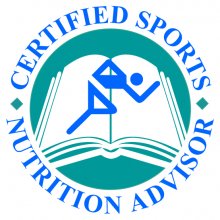 The CSNA Education Program (7th Edition 2020) includes the following Student Education Program:
CSNA Student Study Modules
CSNA Student Final Dissertation
CSNA Certificate of Graduation
Consisting of ten instructive learning modules that took more than a decade to research and develop, this comprehensive distance learning education program certifies each student as a Certified Sports Nutrition Advisor (CSNA). Designed for personal trainers, health food store retailers, sales reps, nutrition advisors, nurses, dietitians, health professionals, teachers, competitive athletes, coaches, paramedics, firefighters, parents, grandparents and anyone interested in learning more about holistic sports nutrition, fitness and human performance.
---
1. CSNA Course Enrollment (Tuition)
CSNA Student Course Enrollment Here
---
2. CSNA Student Membership (Student Management Fees)
CSNA Student Registration Here
---
CSNA Education Program Details | CSNA Education Program FAQ | CSNA Education Program Quick Reference Facts
CSNA Student Graduate Testimonies | CSNA Expert Advisory Board | CSNA Masters Program
---
*The CSNA Education Program (including all ten modules) is continuously updated by Dr. Holly on a regular basis to reflect change, progress and new research discovery in nutrition and exercise science.
---
---
Education and the Future of Learning...
What's Education For?
The e-Learning Advantage
The e-Learning Revolution
Governator Arnold Schwarzenegger Explains How Education Helped Him Succeed
How To Find Fulfilling Work
---
"Thanks so much for establishing the CHI. I have been looking at a lot of other educational organizations and have come to the conclusion that CHI ranks with the highest in North America if not being the very best to offer the training and skills needed for Sports Nutritionist Certification."
George Zuk
CSNA Student
Commercial Airline Pilot
---
"I often have thoughts and questions that I want to relate to you but they come at times when I am unable to record them (such as when I am training or driving). But right now I wanted to say 3 things! 1) Thank you for your work. Thank you for making your courses available to people. 2) Your course is improving my life in many, many ways. And consequently it will improve the quality of life for my son and wife. 3) I love the hip hop SNU theme song music by Malik!"
Best regards,
Adam O'Meara
Purica Ambassador Athlete
Victoria Region Representative
---