CSNA Education Program FAQ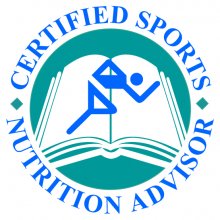 What can I do with this certification? What are the benefits?
CSNA certification impresses clients and customers. It implies commitment and proves that you have earned a professional level of education in sports nutrition. It also validates that you have successfully completed all the requirements of the education program and that the certification was earned.
CSNA certification is equivalent to 500 hours of student research, study and examination time. CSNA graduates are advised to use the designation of CSNA after their name on their business card, website, brochures and letter head to verify and market their certification and education.
CSNA Student Graduates print their Certificate of Graduation on high-quality photo paper, frame and mount in plain site for your clients and associates to see. The reason why engineers, doctors and health professionals do this, is to both verify their credentials and impress their patients. The world is indeed affected by our academic achievements (even if we ourselves know that we are much more than that).
---
Do I need special liability insurance if I create a sports nutrition consulting business in my home or an office and provide professional advice to clients?
No. Since 1995 thousands of students worldwide have been exposed to the CSNA education program and not one of them anywhere has ever reported the need for liability insurance or been sued for providing dietary advice. Certified Sports Nutrition Advisors are not physicians, they do not practice medicine and therefore require no special medical licence. Certified Sports Nutrition Advisors are not dietitians working in a hospital environment. Many of the restrictions and limitations that apply to doctors and dietitians do not apply to freelance, independent Certified Sports Nutrition Advisors.
Certified Sports Nutrition Advisors do not treat disease. They teach clients how to get well and stay that way through nutrition and exercise science. If a CSNA recommends a dietary supplement or food to any client, and the client has a problem or a negative reaction to that supplement or food, it is the manufacturer or distributor of that supplement or food who is liable and therefore responsible for consumer health and welfare. A CSNA is an advisor, teacher and coach. CSNA grads are qualified to teach, consult, write and lecture on topics related to sports nutrition, health and fitness. CHI student graduates are qualified to teach nutrition science, analyze diets and create health programs for clients that enhance health, function and performance.
---
Are there any laws or special regulations that apply to Certified Sports Nutrition Advisors?
Sports nutrition and personal training are not regulated by any government agency anywhere on the planet. Certification is neither enforced nor required by law. In simple terms, certification in both sports nutrition and personal training is highly desirable, but optional. A personal trainer is someone who calls themselves a personal trainer. They may or may not have any formal educational training or credentials. There are many great coaches and trainers who are not certified. There are many certified coaches and trainers who are not great.
The CSNA education program is the most comprehensive holistic sports nutrition distance learning education program in the world. It is the gold standard in sports nutrition certification and is recognized by both the integrative natural food and fitness industry worldwide. It set the education stage for all others to follow. It was also the first course of its kind to be released and distributed to students worldwide.
---
Is the CSNA online education program accredited?
Not in the mainstream conventional sense. Accreditation is a voluntary & arbitrary process that is implemented by private non-governmental accrediting agencies for profit. Conventional accreditation would force CHI to mandate a specific time limit for all CHI courses and increase student tuition fees. CHI is an independent, private, non-subsidized corporation that sets it own education standards and style of andragogy. The CSNA Education Program is self-directed and has no designated time limit. The CSNA education program is approved by the BCRPA and endorsed by several institutes, associations and colleges.
---
How long does it take to complete each module?
20-40 hours. Each Module is approximately 150-250 pages and is in PDF Format. Adobe Acrobat Reader is required to open and read the course program files. How quickly you read, your individual comprehension capacity and the quality of your study habits will determine how long it takes for you to complete each Module. Typical adult reading speed is 200-250 words per minute. CHI recommends a slow, steady approach consistent with the same principles advocated in biological medicine, functional exercise training and nutrition science.
---
How long does it take to get certified?
There are 10 Modules in the CSNA Education Program. After each Module there are 20 online open book student-test questions to be completed before moving on to the next Module. Once you complete all 10 Modules a final written dissertation, personal fitness assessment and online video interview are required. Most students complete the program in 6-12 months. The record is less than one month.
---
Will any course materials be physically mailed to me?
No, after you become a CHI Student Member online, you will be contacted by email to set up your first telephone Meet & Greet interview with Dr.Holly. After this interview you will receive Module One by email, as well as a special username and password that will allow you to Login to the student only CHI Student Members area. Nothing physical will be mailed to you. CHI is a high-tech digitized green company.
---
Is there a time limit once I enroll in the CSNA program?
There is no time limit to complete the entire CSNA education Program, however you must be an active CHI Student Member to complete the course and graduate. If student management fees are not maintained on a monthly basis, the student forfeits their CSNA tuition and ability to complete the program. Completion of the entire program, including study modules, tutorials, exams and dissertation is equivalent to 500 hours of student research, study and examination time. CHI Student Membership Info
---
Once I have registered as a CHI Student Member, do I need to purchase anything else, such as books, etc…?
No, everything you need to complete the course is downloaded directly from CoryHolly.com and is included in your tuition.
---
Why do I need to become a CHI Student Member before CSNA enrollment?
CHI Student Membership is mandatory for all enrolled and active CSNA students as a student management fee until completion of the course. Course tuition is free. Student management fees cover the cost of marking and filing student exams, consultations, email advice and responses to student questions, final student dissertation and all student administration. The CSNA education program has no time limit for completion provided the student remains an active chi student member. If student management fees are not maintained, the student forfeits their CSNA tuition and ability to complete the program.
CHI Student Membership provides students with access to all course study modules, student self-tests, audio tutorials and examinations. Students are tested on specific SNU (Sports Nutrition Update) audio tutorials.
---
How long is each SNU audio tutorial or special guest interview?
There are three components of SNU including Clinical Review, He-Said-She-Said and a Special Guest Interview. Most of the tutorials and audio segments are approximately 20-30 minutes.
---
Can I print off the CSNA Modules and put them in a binder?
Yes, we encourage CSNA students to print a copy of each Module and insert the pages into a personalized CSNA student study binder. Reading the course in printed format is useful when a computer is not handy for studying or when reading the course in a printed format is preferred. Students can also transfer the PDF Modules to an iPad, e-Reader or Smart Phone for convenience.
---
Is there an exam at the end of the CSNA course program?
The exam is called a final dissertation. The results of a personal fitness assessment must also be submitted by each student to graduate. After these two components of the course are completed, a final online video interview between Dr. Holly and the student will be arranged via Facebook on Messenger or Skype.
---
What is meant by the final dissertation?
The final dissertation is completed after the student has studied and completed all 10 Modules. This is the final exam prior to graduation and is emailed to the student after a consultation with Dr. Holly. The dissertation is a digitized and standardized written essay format with 10 essay topics (pre-selected). Each topic has a limited word count space in digital paragraph format. The student is required to answer the topics in their own words and use their course knowledge and creativity to write the dissertation.
---
Where do I go to get a fitness assessment for my final dissertation?
The fitness assessment is mandatory to complete as a component of the final student dissertation. It is part of the exam procedure as well as the students' responsibility to find a reputable facility that offers appropriate testing. Check local gyms, personal training studios, colleges and universities.
---
How much does the Fitness assessment cost?
Usually between $50.00 - $150.00, depending on the provider you choose and how extensive the assessment is. For example, a VO2 max test is preferred over a simple sub-maximal aerobic test, but a VO2 max test costs more. A sub-maximal aerobic test is a minimum requirement of the fitness assessment. CHI does not offer fitness assessments as a service of the school.
---
Why do I need to have a fitness assessment?
A fitness assessment is a compulsory part of the final dissertation. It sets the CSNA education apart from every other known sports nutrition course. It teaches the student the importance of using a fitness assessment to measure athletic performance and risk of all cause mortality. It brings attention to individual physiological function and principles of preventive medicine. A compulsory fitness assessment is what separates the CSNA Education Program from most personal training education programs. It is a wonderful challenging experience. CHI encourages all CSNA students and graduates to recommend and even offer this service as an essential assessment procedure.
---
Who marks the final dissertation?
Dr. Cory Holly, the author of the course and founder of CHI, personally evaluates and grades each student dissertation. Dr. Holly will carefully examine your paper and determine if you have made an acceptable attempt to fulfill all of the requirements of the dissertation.
After acceptance of the fitness exam and student dissertation, and a final live video face-to-face interview on Skype or Messenger, each successful candidate will receive a personal CSNA Certificate of Graduation in PDF format by email signed by Dr. Holly. Each student will have an opportunity to discuss any concerns or questions they may have about completing their dissertation with a pre-scheduled telephone consultation with Dr. Holly.
---
Will I be guaranteed a job in the natural health food or fitness industry once I have a CSNA designation?
CHI education and certification programs prepare students for employment in a wide variety of fitness, nutrition and health related fields. Examples includes private consulting practice, health food stores, personal training, coaching, athletic training, personal consulting, teaching, writing, lecturing, dietary supplement formulation, seminar planning, trade show marketing and personal business development.
Many of our students work in the health food industry as advisors, sales reps and consultants. Many personal trainers enroll in the CSNA Education Program to enhance their nutrition science knowledge. Others use the CSNA Education Program to move forward as a clinician, sports nutrition consultant, athlete or develop a home based business.
---
What type of students enroll in the CSNA Education Program?
---