CSNA Special Tuition Rates
Canadian Personal Trainers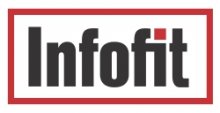 If you are a personal trainer in Canada or studying to become one, you can enroll in the CSNA Education Program through Infofit School of Fitness Professionals (Canadian Residents Only).
Infofit Special Tuition Rate Online Version
Infofit Special Tuition Rate Classroom Version
---
Health Professionals (International)


If you have a degree or diploma and work as a health professional anywhere in the world, such as a physician, naturopath, chiropractor, massage therapist, physiotherapist, etc...you can enroll in the CSNA Education Program for a special reduced tuition.
International Health Professional Special Tuition Rate
---
CSNA Corporate Tuition Rate


Ideal for retailers, wholesalers, small business operations and health, nutrition and/or fitness related companies. Common sense and logic dictates that employees educated in the principles and science of health, wellness, fitness, dietary supplements, functional medicine, health conditions and holistic sports nutrition perform better than those who are not. The purpose of education specific to any field is to increase one's capacity to yield value and perform in a superior fashion. More details here...
---