Mentorship Program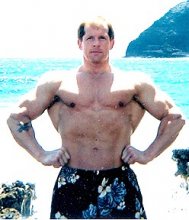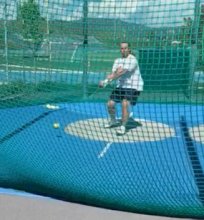 ---
The Missing Link
The missing link in the current Personal Training Model is self-evident! Personal Trainers as a rule DO NOT TRAIN WITH YOU. They TELL YOU what to do and if you're lucky, they might even give you a quick demo, but they DO NOT TRAIN FULL OUT with you as an equal training partner. At most the great majority of trainers give you a fish if you show up, thereby creating dependency (on them). Cory will teach you how to fish! He teaches independence, self-determination and self-reliance! Cory will teach you how to think like a scientist and bridge the gap between fitness and nutrition. After working with Cory you'll become a great fisherman and experience the true joy of giving your own fish away to friends and hungry neighbors!
---
Biological Bodybuilding
Cory lives and breathes training. He studies it, he teaches it and above all, he loves it. Cory blends old-school discipline, devotion and skill training with new-school functional health awareness and knowledge of physics, genetics and molecular biology.
His method is straightforward. Show up, do the work, train hard, train smart and train natural. Primum non nocere.
Cory's program emphasizes the proven value and technique of "free" weight lifting, powerlifting, olympic lifting and biological bodybuilding.
His approach is simple, sustainable, diverse and elegant.
Train with Cory and you will capture his enduring spirit…he is incredibly motivated for the right reasons.
Train with Cory and he will teach you how to eat and train with excellence…he is a role model of intensity, discipline and dedication.
Train with Cory and learn the secret of true desire and life-long motivation…he doesn't miss workouts and he eats as hard as he trains.
Train with Cory and he will redefine what intensity means to you...he wants to stay well and functional and live free for as long as possible.
---
Mind, Body, Health & Wellness Apprenticeship
Cory will share 40+ years of professional and competitive training, fitness and nutrition knowledge with you. Learn how to train independently and correctly with passion for the rest of your life. Heal your aches and pains with optimum nutrition and natural medicine. Train with precision and execute each exercise with excellent form. Become a Master of your own Domain!
Traditional Mentorship: An Ancient Tradition
---
This program is an opportunity for you to…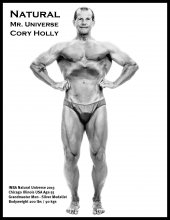 Learn from a Natural (Biological) Bodybuilding Champion
Define your training objectives and reach them quickly
Get the absolute most from your time and energy in the gym
Learn how to build a body that is strong, resilient and impressive
Understand every training principle you need to know with clarity
Transform your mind, body and spirit from the inside out
Train in less time and perform fewer exercises with greater results
Learn how to make strength gains every workout and record them
Develop the physique you have always wanted and dreamed about
---
CHI Mentorship Grad Testimony


"Wow! I have been fortunate enough to have studied with many of the World's best Health and Fitness coaches. However, Cory Holly's Mentorship Program is unique. Yes I learned an incredible amount about Health, Fitness and Nutrition from someone who truly walks the walk. But more than this I learned a huge amount about myself. Great training, Great food, Great conversation. Something I recommend everyone should experience. Thank you Cory my mentor and my friend."
Matt Kendrick CHI Mentorship Audio Testimony
---
Authentic Quotes from CHI Mentorship Graduates
---
CHI Mentorship Program Details
Consultation, Assessment, Schedule, Training Routine & Philosophy
---
CHI TOLL-FREE HOTLINE 1.866.433.1595